Intruder Alarm Systems - Home and Business Installation in Cambourne CB1
---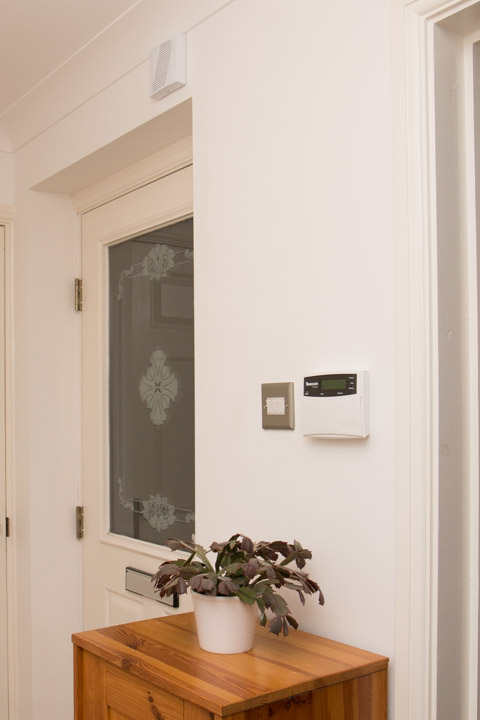 Our systems are fully complimented by a complete range of control and detection equipment to ensure that the safety and security of your premises is of the utmost importance.
Your nominated key holder is never more than a call away, ensuring your alarm never goes unnoticed.
We can use your existing telephone line, a wireless mobile connection or both to provide the most reliable and secure means of alarm notification.
Many people try and compare prices with Intruder systems available from local hardware Stores, Catalogue Companies or Auction Sites. Almost all of this equipment is inferior and easily disabled or bypassable by thieves.
All our Intruder Alarms conform to both British and European Security standards that have been developed in conjunction with the Police, Insurance Companies and the Security Industry. While this equipment costs a little more, it is much more secure and reliable.
We can install both Wired and Wireless Alarm Systems, while we prefer wired systems due to the unsurpassable level of reliability and security, all of our wireless systems are approved to the required security standards and provide a much simpler and speedier installation. There is little difference in installation cost, but they do require their batteries replacing every 1 to 2 years.
We are your local installer for Bassingbourn, Biggleswade Cambourne, Cambridge, Orwell, Royston, Sandy and surrounding villages.